Street signs in Radonvilliers. Panneaux routiers
The monthly DP theme for September is "street signs or street lighting".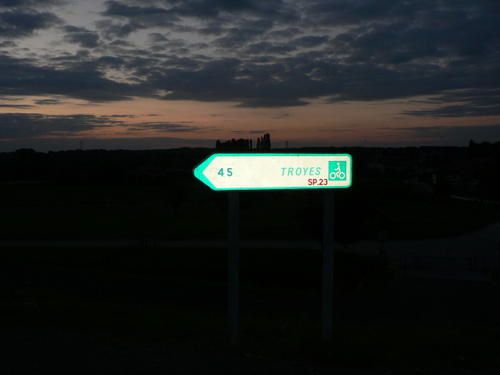 I thought it was impossible to find something about this theme in my small area. This evening walk in the streets of Radonvilliers gave me some opportunities.
You'll not see the first one which is a trafic signal Forbidden for every vehicle but the inhabitants of the street. Nobody cares this signal. The street is called "impasse de la barre", it ought to be a "cul-de-sac", dead-end according to its name but it is not.
The other ones below concern the artificial dyke of the lake Amance upon which is a road built for the maintenance of the lake. Nowadays it's open for bicycle and it's possible to bike on a protected lane of almost 47 km for biking and rollerblading between Port Dienville and the suburbs of Troyes.
Le thème du mois pour Dailyphoto est "signaux urbains ou feux de signalisation urbaine".
Je pensai que ce sujet ne pouvait pas concerner une petite région rurale. La promenade de ce soir a proposé plusieurs opportunités. La première n'a pas été photographiée, c'est une interiction de rouler pour tout véhicule sauf ceux conduits par des riverains. Personne ne le respecte. La rue s'appelle "impasse de la barre" elle devrait être un cul de sac et ne l'est pas.
Les autres concernent les voies construites autour de la digue artificielle du lac Amance. Ces voies furent construites pour la maintenance et la surveillance de cet ouvrage. depuis quelques années la route située sur la digue est ouverte aux cyclistes et aux pratiquants du roller. Il est ainsi possible de rejoindre les portes de Troyes depuis Port Dienville par une vélovoie de 47 km.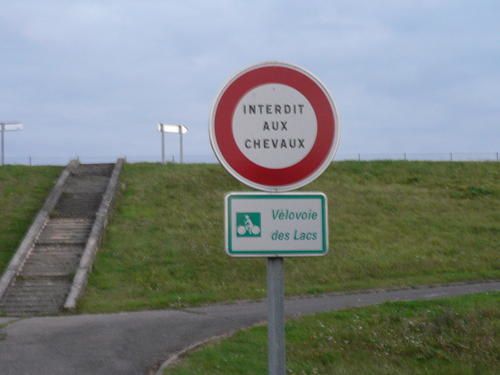 Not allowed to horses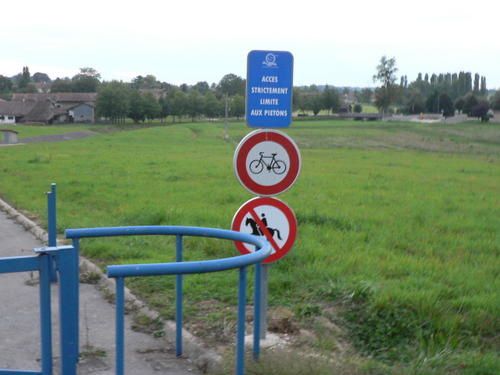 This parallel road is forbiden to horses, bicycles and only allowed to pedestrians.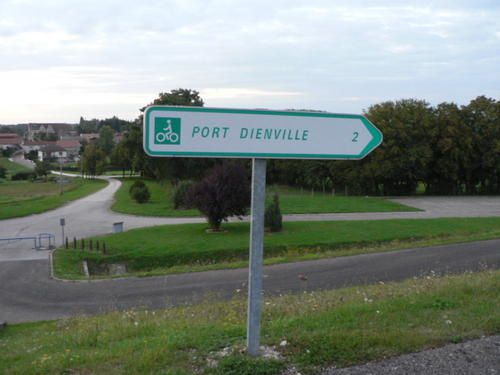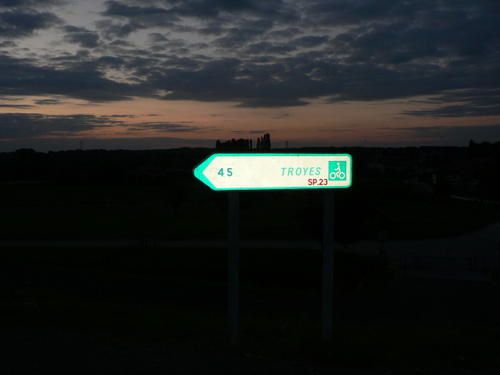 Below are links to sites that have registered to say they'll be posting on this month's theme.
Seattle (WA), USA
-
Ocean Township (NJ), USA
-
Twin Cities (MN), USA
-
Cleveland (OH), USA
-
Menton, France
-
Monte Carlo, Monaco
-
Singapore [Keropokman]
-
Boston (MA), USA
-
Mexico (DF), Mexico
-
Kajang (Selangor), Malaysia
-
Mainz, Germany
-
Evry, France
-
Port Angeles (WA), USA
-
Sequim (WA), USA
-
Maple Ridge (BC), Canada
-
Nottingham, UK
-
Toulouse, France
-
Wassenaar (ZH), Netherlands
-
Manila, Philippines
-
Mumbai, India
-
Montpellier, France
-
Bellefonte (PA), USA
-
Stayton (OR), USA
-
Moscow, Russia
-
Paris, France [Jeremy]
-
Saint Paul (MN), USA
-
Austin (TX), USA
-
Lyon, France [DJPhil]
-
Stockholm, Sweden
-
Hyde, UK
-
Hong Kong, China
-
Joplin (MO), USA
-
Seoul, South Korea
-
Chandler (AZ), USA
-
St. Louis (MO), USA
-
Arlington (VA), USA
-
Anderson (SC), USA
-
Kuala Lumpur, Malaysia
-
Villigen, Switzerland
-
Sydney, Australia
-
Selangor, Malaysia
-
Montego Bay, Jamaica
-
Norwich (Norfolk), UK
-
San Diego (CA), USA [Zentmrs]
-
Bandung (West Java), Indonesia
-
Albuquerque (NM), USA
-
Melbourne, Australia [John]
-
Nelson, New Zealand
-
Quincy (MA), USA
-
Kyoto, Japan
-
Tokyo, Japan
-
Bend (OR), USA
-
Wellington, New Zealand
-
New Orleans (LA), USA
-
Cypress (TX), USA
-
Nashville (TN), USA
-
Bucaramanga (Santander), Colombia
-
Detroit (MI), USA
-
Saigon, Vietnam
-
Selma (AL), USA
-
Phoenix (AZ), USA
-
Miami (FL), USA
-
Arradon, France
-
Sheki, Azerbaijan
-
New York City (NY), USA
-
Inverness (IL), USA
-
North Bay (ON), Canada
-
Melbourne, Australia [Michael]
-
Port Vila, Vanuatu
-
Tenerife, Spain
-
Auckland, New Zealand
-
Forks (WA), USA
-
Rotterdam, Netherlands
-
Chateaubriant, France
-
Madison (WI), USA
-
Wailea (HI), USA
-
Orlando (FL), USA
-
Saint-Petersburg, Russian Federation
-
Ajaccio, France
-
Baltimore (MD), USA
-
Crepy-en-Valois, France
-
Rabaul, Papua New Guinea
-
Budapest, Hungary
-
Lyon, France [Cedric & Angelique]
-
Saarbrücken, Germany
-
Adelaide (SA), Australia
-
Le Guilvinec, France
-
River Falls (WI), USA
-
Stavanger, Norway
-
Naples (FL), USA
-
London, UK
-
La Antigua, Guatemala
-
Philadelphia (PA), USA
-
Montréal (QC), Canada
-
Paris, France [Eric]
-
San Diego (CA), USA [Felicia]
-
Truxillo, Peru
-
Haninge, Sweden
-
Prague, Czech Republic
-
Oslo, Norway
-
Grenoble, France
-
Shanghai, China
-
Toronto (ON), Canada
-
Durban, South Africa
-
Zurich, Switzerland
-
Cape Town, South Africa
-
Singapore [Zannie]
-
Torino, Italy
-
Flagstaff (AZ), USA